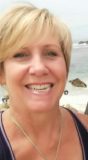 I helped local businesses with marketing their business or services and to help them get new or more business & revenue.
This can be done either on-line or print advertising.   Some of the products are Print, New Website, SEM, SEO, Display Ads, Video Ads, Audio Ads,  Connected TV, YouTube True View, Reputation Management, Social Media, Directory Listings and more.  All of this is done in-house, no outsourcing.
I helped any local business that needed to have their phone ring or someone to walk through their door to help them grow their business and generate revenue.