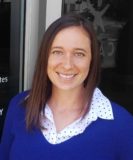 Marketing and Communications Coordinator
Kira is a Cal Poly San Luis Obispo graduate, earning her degree in Animal Science while simultaneously being a Cal Poly Cheerleader, Sigma Alpha President, gymnastics coach, and much more depending on the season! She is an award-winning Extemporaneous Speaker, FFA Rabbit Showman, and National Stunt Champion.
Kira is the Marketing and Communications Coordinator for CASA of Santa Barbara County. She manages the content on social media, the website, advertisements, posters, and more.
In her free time, Kira volunteers with the Orcutt Youth Football Cheerleaders. She also pours wine at Tessa Marie, with one of the youngest female winemakers in Los Olivos.