May Luncheon
We're looking for input!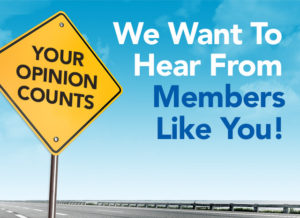 As a board, we are always looking for ways to provide our members with real benefits to their membership in the Santa Maria Women's Network.   But, we don't want to just sit around and decide what we think you want, we want to hear it from you directly!
What kind of events would you like?
Are there topics for guest speakers that you'd like us to find?
Would you like to keep having "mixers" outside of the meetings?
These are just a small few of the questions we'd like to ask you and have you help us with, but we are also wanting to hear any and all ideas you have for how we can get you the "best bang for your buck" when you are a SMWN Member!
As always, remember to support our Scholarship Fund by purchasing raffle tickets for the Drawing.  Please remember to bring a gift for the drawing, and get your extra ticket!   You may RSVP by emailing Marisol Cruz at smwnreservation@gmail.com.  Also, there is no credit card fee if you pay for your lunch in advance* ($25) which you may do so by clicking here: https://www.paypal.me/smwomensnetwork

*Just a reminder that if you RSVP and can't make it, we need a 24 hour notice of cancellation to avoid a lunch charge being billed to you.
Date: Wednesday, May 1st

Time: 11:30 am – 1:00 pm

Location: Santa Maria Country Club in the Sequoia Room//smwnwomenofexcellenceawards.eventbrite.com