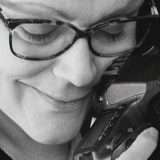 Artist, Framer, Photographer
Robert and Heidi Gruetzemacher are the creative team behind the Frame Gallery.
The Frame Gallery has been Custom Picture Framing for businesses and homes on the California Central Coast since 1995. We have something for everyone from Shabby Chic to Traditional; Mid-Century to Museum.
___________________________________________
My name is Heidi Gruetzemacher and I've always been inspired by the power that a simple, thoughtful portrait can have, when perfectly done. I have been very fortunate to have worked as a portrait photographer since 1984. My career in photography has taken me on many wonderful creative journeys and successfully into many different genres of photography. That said; I am most happy when creating beautiful, sensitive portraits of children.
I am a classically inspired photographer and prefer to create simple, straight forward portraits with a timeless quality to them. A perfectionist by nature, I am passionate about creating images of children that are thoughtful, authentic and sensitive.